We are living through a high period for the super sports car. Never before has there been such a talented list of offerings, each with their own unique talents.
The list of 10 cars below features everything from hardcore hooligans to more delicate alternatives. There's a car for all tastes in this segment, but the ones below are our picks of the bunch.
1. Aston Martin Vantage
Aston Martin has taken a giant leap into true blue driver's car territory with the new Vantage. Never before has Gaydon departed so clearly from its traditional preference for fairly laid-back, long-legged, old-school front-engined GT sports cars than it has here.
So much about the new Vantage – from its first-order performance level to its tight, tenacious body control, to its impressively advanced driveline specification and its on-track composure, handling precision and staying power – tells you loud and clear that it's ready to transform Aston into a firm that can be taken seriously by real petrolheads who've stuck to their Porsches and upper-level BMW M cars.
Never have you been able to drive a series-production Aston as hard as this, or really contemplate using one like you might a track-ready 911. Partly perhaps as a result of all that newfound grip and purpose, the car doesn't quite overcome the limitations of its size and weight and involve like the greatest driver's cars when driven on the road – but it certainly enriches everyday use as a super sports car should, and as only an Aston Martin could.
2. McLaren 570S
The 570S occupies a purer and more exciting territory than its sports car rivals, but it's also more forgiving and more comfortable than them as well.
Its performance level is exceptional, without compromise to driveability. Its handling is equally outstanding: a special mix of track-ready purpose, with on-road compliance, precision and stability – and enriched by wonderful control feedback.
It is more exotic than the Porsche 911, more delicate than an Audi R8 V10 Plus and more practical than a BMW i8. There's little doubt that McLaren's mid-range model is actually the car for the company to make its reputation.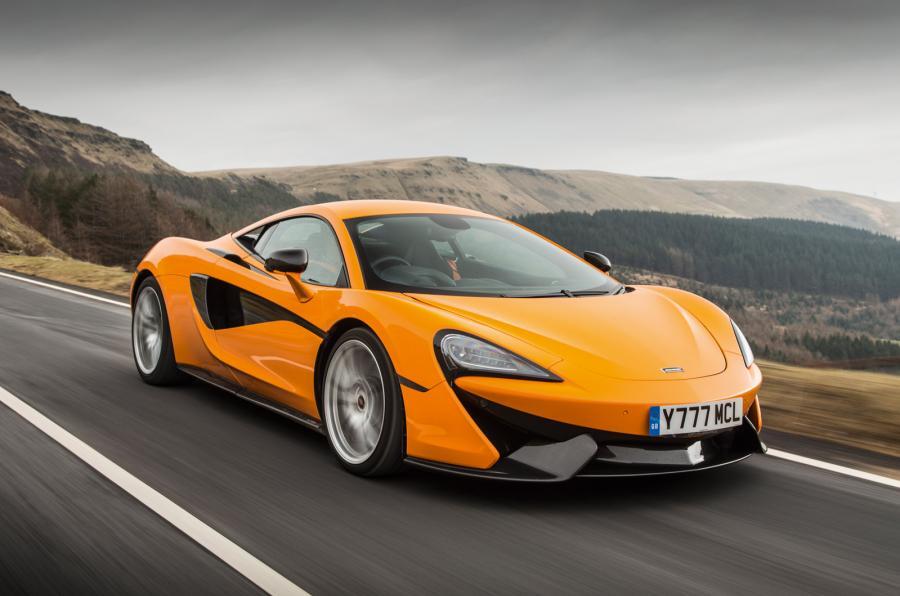 3. Porsche 911 Turbo S
The standard 911 Turbo offers pretty much everything the 911 Turbo S does, but for £18,848 less.
Consequently, it is hard to justify the premium in pure subjective terms. But for those not concerned with money, the S's range-topping performance – which beats even the 918 Spyder's 0-62mph time - and prestigious badge will help to justify the premium.
Performance to trump the very fastest of supercars but usability to worry high performance saloons, the 911 Turbo S remains the most rounded car in its class. Its only negatives come with the relative lack of exclusivity compared with more exotic rivals.  
4. Aston Martin DB11 V8
The DB11 V8 isn't the most refined in its class, with tyre roar and a curiously loud rustle of air passing over the base of A-pillar.
Interior fit isn't good enough, either, even if the abundance of leather is supremely soft to the touch. The Mercedes-AMG S63 Coupé surpasses the Aston on both counts, though you'll forfeit driver involvement if you choose the big Merc.
If you're sitting in a DB11 V8, the AMG-sourced engine up front sets the tone for what this car can, dynamically speaking, do so well. It's so deeply intuitive to steer. This is a hugely desirable product – one that ranks ahead of its V12 sibling.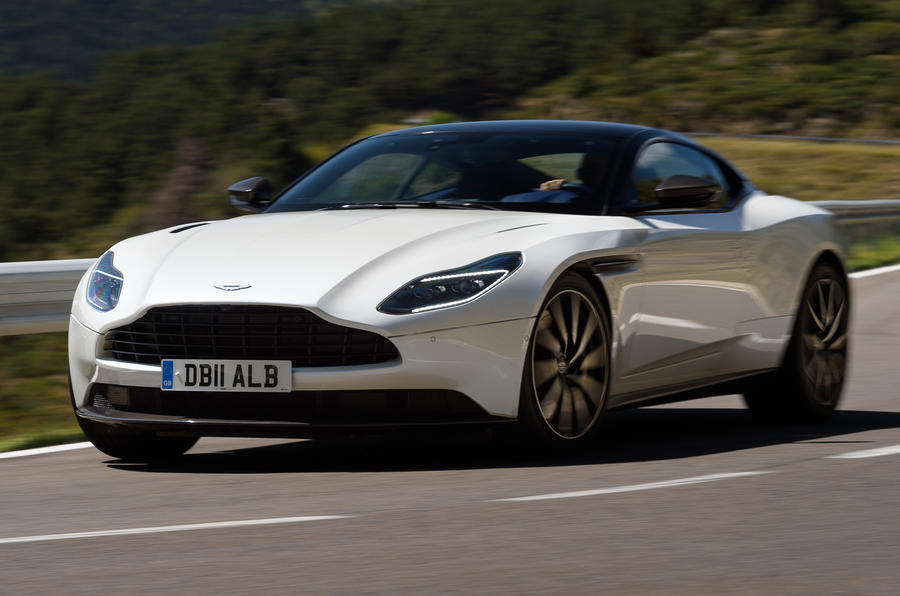 5. Honda NSX
Honda has managed to deploy world-first powertrain technology with a superb lightness of touch. It has used unconventional means to perfect, rather than reinvent, the conventional junior supercar.
And it has produced a very rare breed of mid-engined exotic as a result: one that doesn't shout about its potential or impose itself on your senses, but is instead a very mature and complete driver's car.
It could be better equipped, nicer to travel in and a touch more luridly exciting at times, but for its fusion talents, it deserves respect. Only the McLaren 570S offers a more compelling driving experience, but it does so with a far simpler powertrain. 
6. Jaguar F-Type SVR
The F-Type SVR is the most capable of its ilk. Despite having not far off 600bhp, it's far more usable in the UK than the F-Type R, particularly in slippery conditions.
But its starting price edges it into a realm of extremely competitive alternatives, many of which are sharper, faster and generally better resolved.
Where the SVR wins is in its thuggish nature. A Porsche 911 Turbo and Audi R8 are sharper to drive, while the McLaren 540C feels far lighter on its toes.
But if its muscle car-like character you want, then the F-Type SVR is as good as they come.  
7. Audi R8 V10
The Audi R8's technical relation to the company's motorsport efforts is clear. The car is a visceral, singular tribute to power and performance, noise and revs, grip and traction. It's hugely exciting to drive, although not quite as rounded, communicative or usable enough as the very best super sports cars.
The latest R8 has lost some of the the old car's character for a more digital form. So while we are impressed overall with the second generation Audi R8, especially with its looks, performance and sound, it still falls short of more rounded rivals like the BMW i8, Porsche 911 Turbo S and McLaren 570S.
8. Ferrari California T
Ferrari's entry-level model can hold its own against anything that's meant to do a similar job, offering luxury, comfort and practically as good as the class leaders. But it does all this with an injection of Ferrari character, with a finely honed chassis and delicate controls that also make it a great driver's car. It's nowhere near as exciting to drive as, say, the 488 GTB.
The steering is too light and the engine itself lacks the racey character, but it's effortlessly fast and flaunts both low-end torque and high-end power. It may be the first rung on the ladder but it's as deserving of the badge on its nose as any.
9. Mercedes-AMG GT
With the body structure of a supercar, an engine from a muscle saloon, suspension tuned for maximum attack on the track and yet the practicality and sophistication of an elegant coupé, or roadster, the GT is an even more bewildering addition to the sports car world than the Mercedes-Benz SLS was.
Of course, there would be times when you'd grow tired of its high-adrenalin temperament and lack of civility, sure, but the highs would outweigh those occasions. But the car is so capable – as capable as cars twice its price – it is extremely lovable, even if not quite as delicately beautiful to drive as a 911 Turbo.
10. Maserati GranTurismo MC
While it lacks the dynamic sparkle or engagement of others, the Granturismo MC makes up ground with drama thanks to its high revving V8 and gorgeous, Italian looks.
The car's steering feels old-fashioned, with the hydraulic assistance passing on the sort of low-intensity feedback that electric systems filter out as unwanted noise. Plus, the car's chassis wants to understeer. Some will simply see sufficient appeal in a Pininfarina-designed four-seater with a Ferrari-built engine to justify the price.
It is really starting to feel its age and the segment contains many more rational offerings, but emotionally speaking, this Maserati remains a compelling choice.
Tweet Widget
Facebook Like
Google Plus One
Nguồn: www.autocar.co.uk