Porsche"s Goodwood Motor Show star car, the 911 Speedster concept, is highly likely to enter production next year. Now a source close to Porsche has revealed details of the car"s expected specs.
After it was put on display at Goodwood as part of Porsche"s 70th anniversary celebrations, Autocar learned that a decision to put the car into production was imminent. The concept was officially described as a "potential series-production version", while prototypes have been seen undergoing testing in Germany.  
An Autocar source confirmed that a production decision had already been made internally, with the car set to be limited to 1948 units worldwide. Based on the chassis of the current 911 GT3 and using the same 4.0-litre naturally aspirated flat six, it will be offered solely with a manual gearbox.
Power output is believed to be more than 500bhp, but it"s not clear yet whether Porsche will upgrade the existing GT3 engine or use the more powerful unit from the GT3 RS. Either way, it"s expected to retain the same 9000rpm rev limit. 
The Speedster, which would be a swansong for the current, 991-generation 911, is the combined work of Porsche"s GT division and its Exclusive one, mixing its finest engineering department with the one responsible for bespoke designs.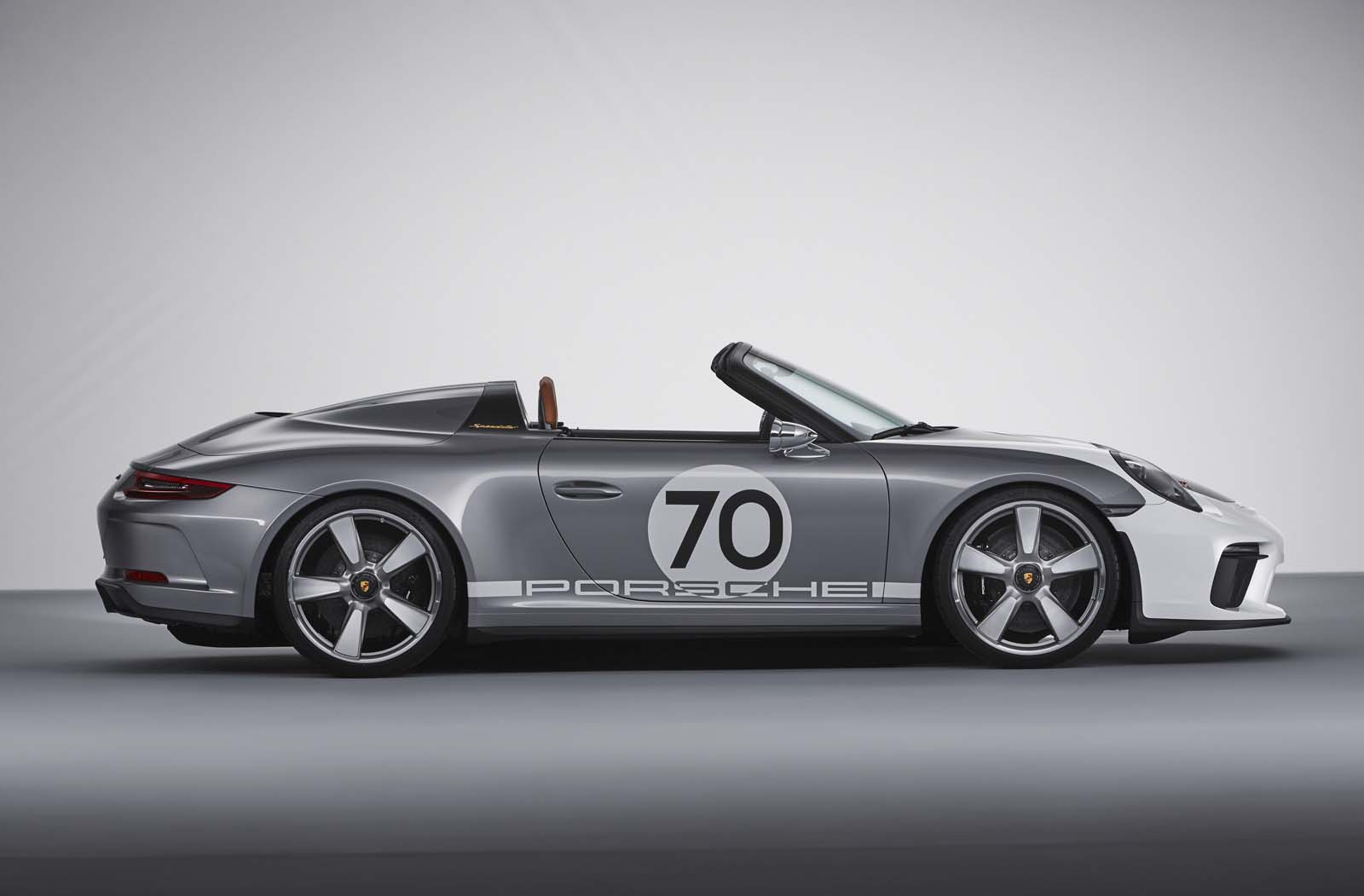 Nguồn: www.autocar.co.uk