Suzuki's unveiling of the 2019 Katana at Intermot was a launch that divided opinion, with hundreds of thousands of people engaged in a global discussion surrounding its styling, features and whether Suzuki were right to resurrect such an iconic name ahead of next year.
Launched at Intermot exactly 38 years earlier in 1980, the original bike was a radically-styled cutting-edge sports machine, capable of around 150mph. This new bike, unsurprisingly, takes development further. It is based on the current Suzuki GSX-S1000 and uses a reworked 2005 GSX-R1000 engine housed within a cast aluminum frame and suspended on adjustable front and rear springs.
Despite its obvious similarities with the GSX-S, the new Kat is more than a simple cosmetic job and to find out exactly how it differs, MCN sat down with Suzuki test rider Jurgen Plaschka at Intermot.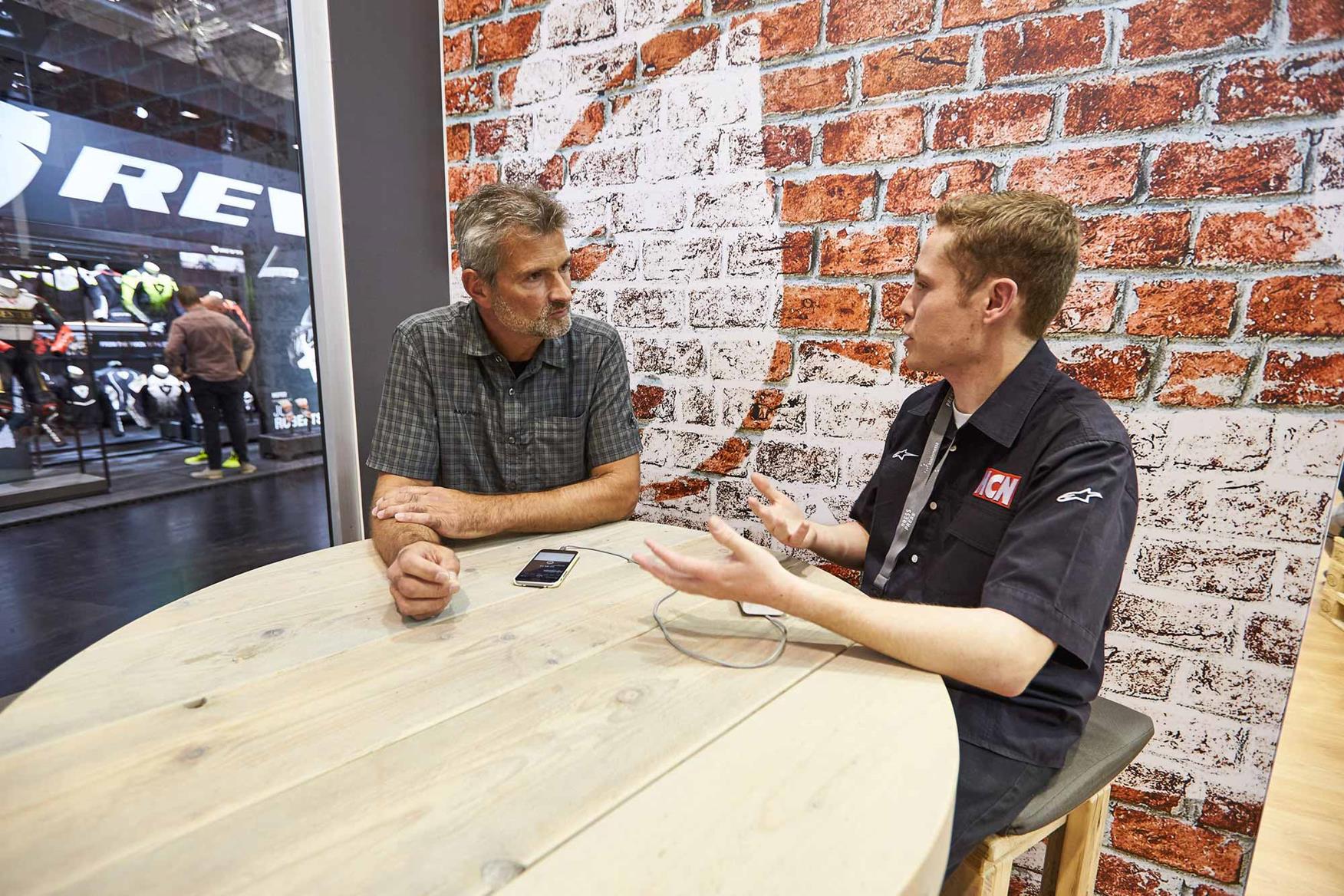 "When you sit on the bike, the riding position is very different and you notice that straight away," Plaschka said.
"The seat is higher, your knees are at a more relaxed angle and you are more over the front and there are new Dunlop Roadsport 2 tyres, too.
"I enjoy the riding positon. It's a sporty, fun-riding bike for short trips. A modern-day retro with its own character and as you get more familiar with it the more you can trust it and push it."
Whether this latest bike is capable of achieving the same cult status remains to be seen, however initial public response has been overarchingly positive, with fans of the original machine finally getting the modern adaptation they wanted.
In the beginning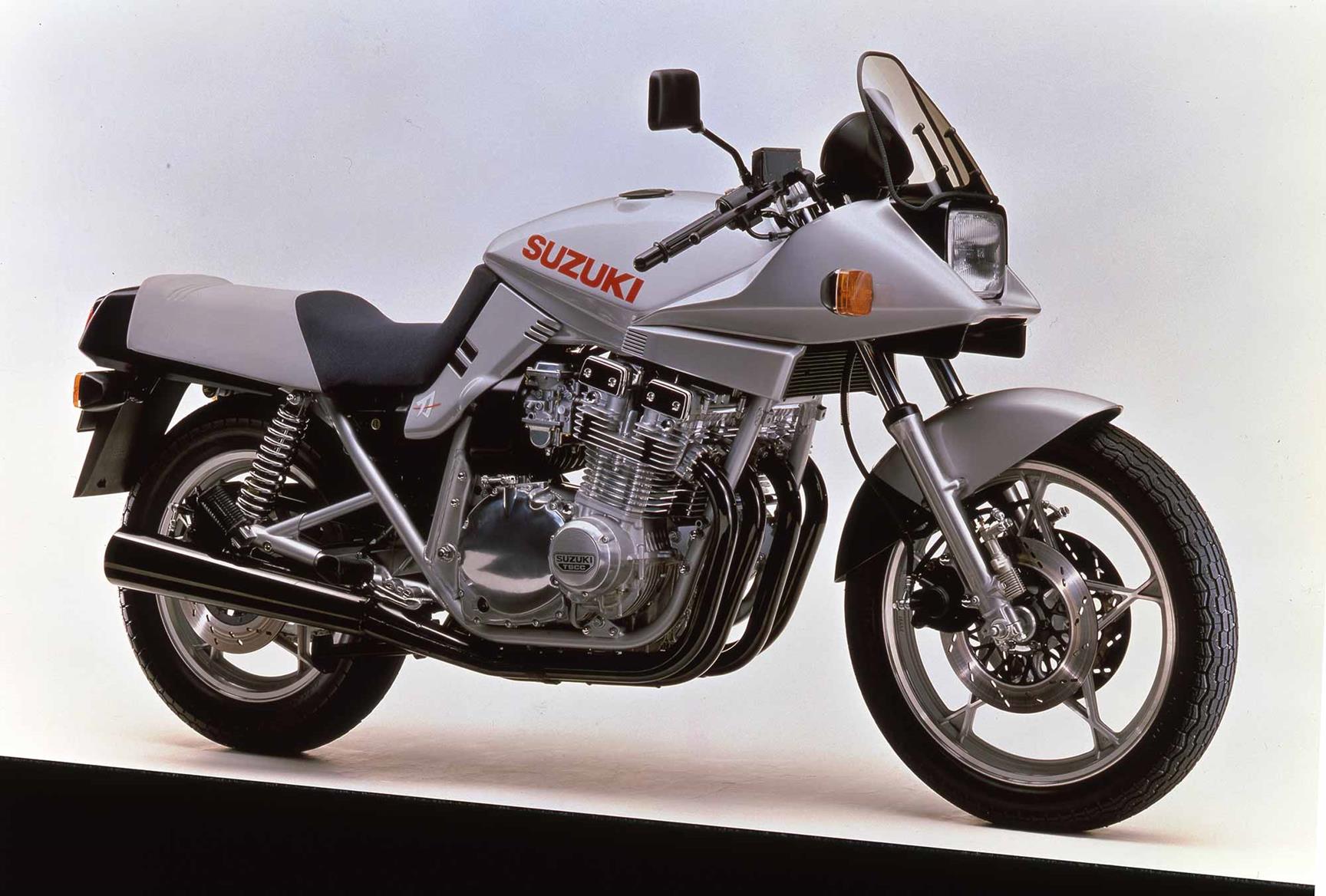 The first Katana stayed in production for just three years in the early 80s, but made a big impact. With its abstract, pointy-nose styling and a claim of being the fastest production bike in the world at the time, the 150mph Katana stamped its mark in the two-wheeled history books with a commanding thud.
Released in 1981, the first iteration of the bike was the GSX1000SD, which was quickly followed by the bigger GSX1100SD the following year. The bike sold in its thousands, however was replaced in 1984 by the more conventional looking, bulky GSX1100EFE and the GSX-R750, confining the Katana to the history books – until now.
It was this bold styling and headline performance that inspired Rodolfo Frascoli to design the new machine. MCN caught up with him after the launch press conference at Intermot to discuss his passion for the radical Kat.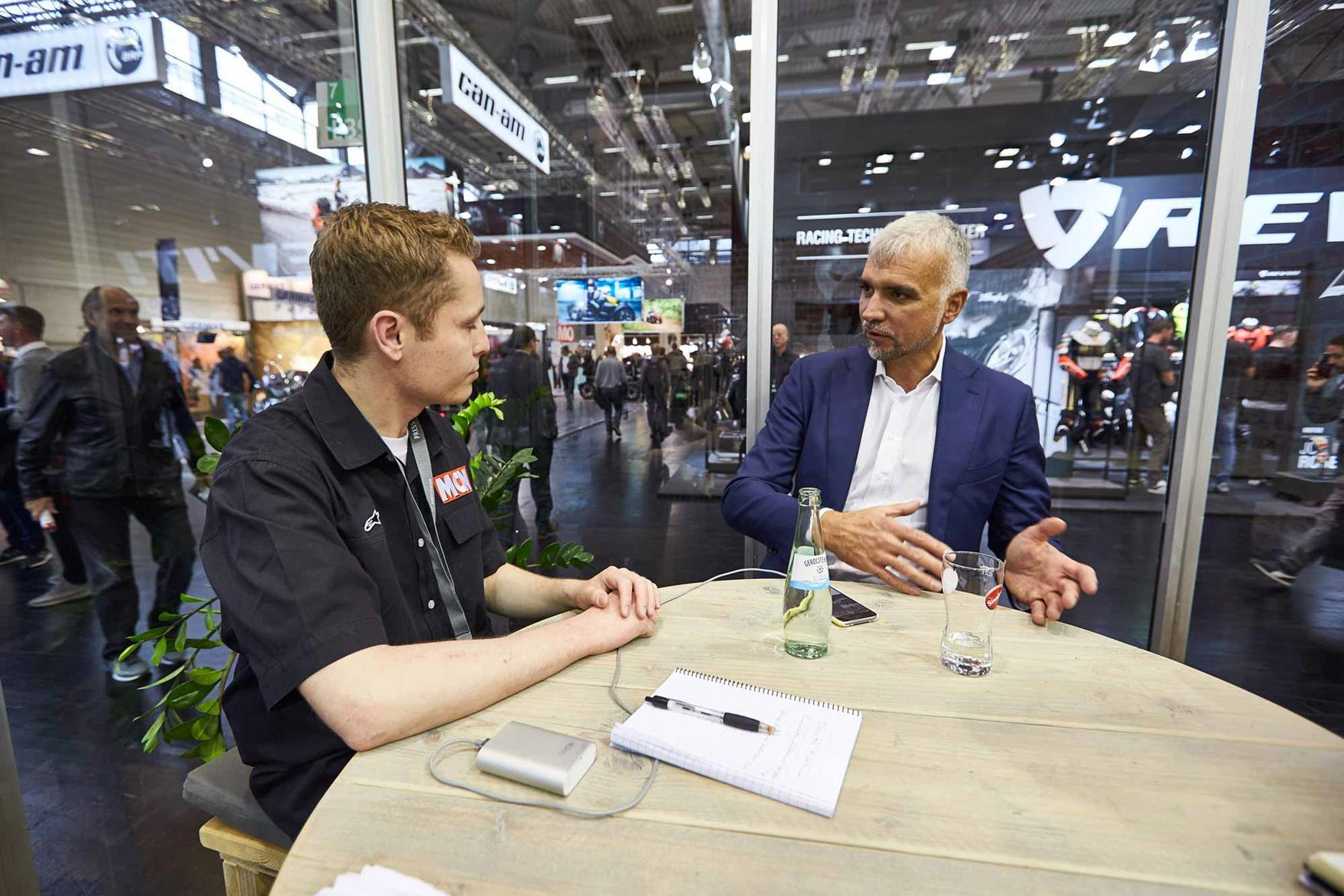 "My first Katana design appeared at the Milan fair in 2017. It was my dream to work on the Katana and when I was younger I was really attracted to that bike because it was a revolution," Frascoli said.
"It was a strong innovation compared to the bikes of the time and at that time I remember bikes being pretty conventional in terms of parts. They had similar tanks, body panels and seats and the rider sat on the bike in an upright position.
"They were pretty boring and I like exciting stuff and I like the future. I was young, but I already had the attitude to design and had been creating bikes since I was 14-years-old. When I had the opportunity to meet with Suzuki three-years-ago, I proposed a concept Katana and they were so enthusiastic that the mission started there."
Suzuki classic parts program
Fast-forward three decades from that first Katana and the world has gone cuckoo for modern classics, with almost every major manufacturer adding retro bikes to their line-up.
Keen to cash in on the buzz, Suzuki invested heavily in their Vintage Parts project, allowing classic Suzuki owners to once again purchase official parts for their beloved carbureted treasures.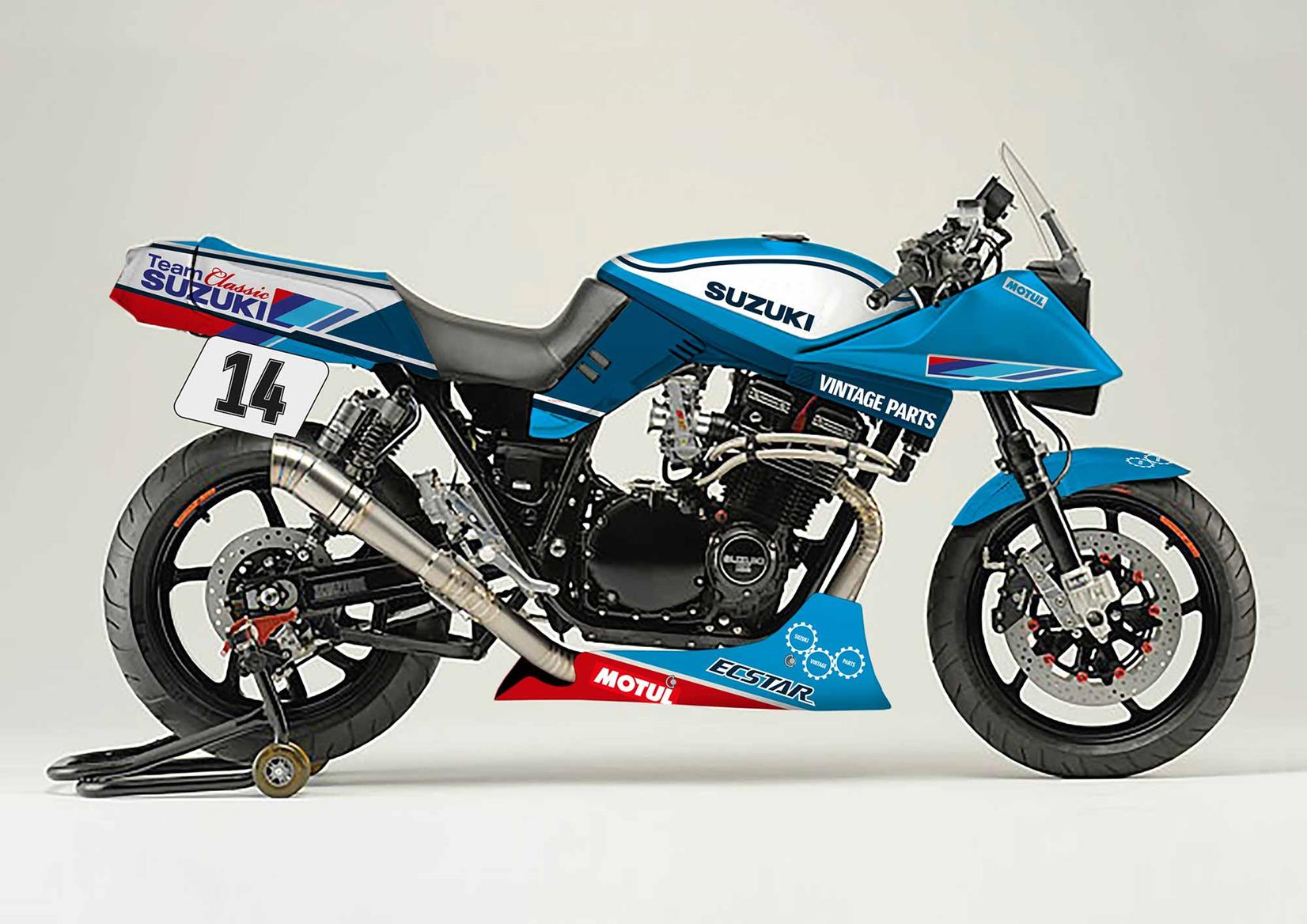 Part of that scheme has also included the Team Classic Suzuki Katana Endurance Bike, which first appeared competitively in 2017 at a rainy Donington Park for the Endurance Legends racing weekend.
The bike was piloted by former professional racers Steve Parrish and James Whitham alongside MCN's own Chief Road Tester Michael Neeves as part of the headline four-hour endurance race. Unfortunately, Whitham crashed out on the first lap of the race and was unable to start again.
Since then, the team has also competed in a variety of other races, including at Spa-Francorchamps with Guy Martin and Peter Boast and a four hour night race at Aragon in Spain – again featuring MCN's Michael Neeves.
All of this competition has helped whet our appetite for the 2019 Katana and we can't wait to ride it. MCN will bring you all of the information from its launch and subsequent road tests on our grueling 250 route in the early stages of next year.
Find your next two-wheeled companion at MCN Bikes for Sale.
Nguồn: www.motorcyclenews.com